ODC transport scene is in a chaotic state in India. Thus, The Government has planned to increase the efficiency of transport by focusing on Multimodal transport.   So to reduce pressure on road lines & rail lines they would be creating waterways.
This plan addresses the fundamental need to increase the no. of inland waterways to counter poor road conditions to reach remote areas.
These inland ports will be developed under " Jal Marg Vikas project ". The budget assigned towards this project is 5400 Crores. The world bank has promised to support half the project financially. The Government is also hoping that some of the private sectors will also jump in to share the technical and financial load of this project.
Works at Varanasi have already started and are to be expected to finish by 2019, The other two would be completed within 26 -30 months.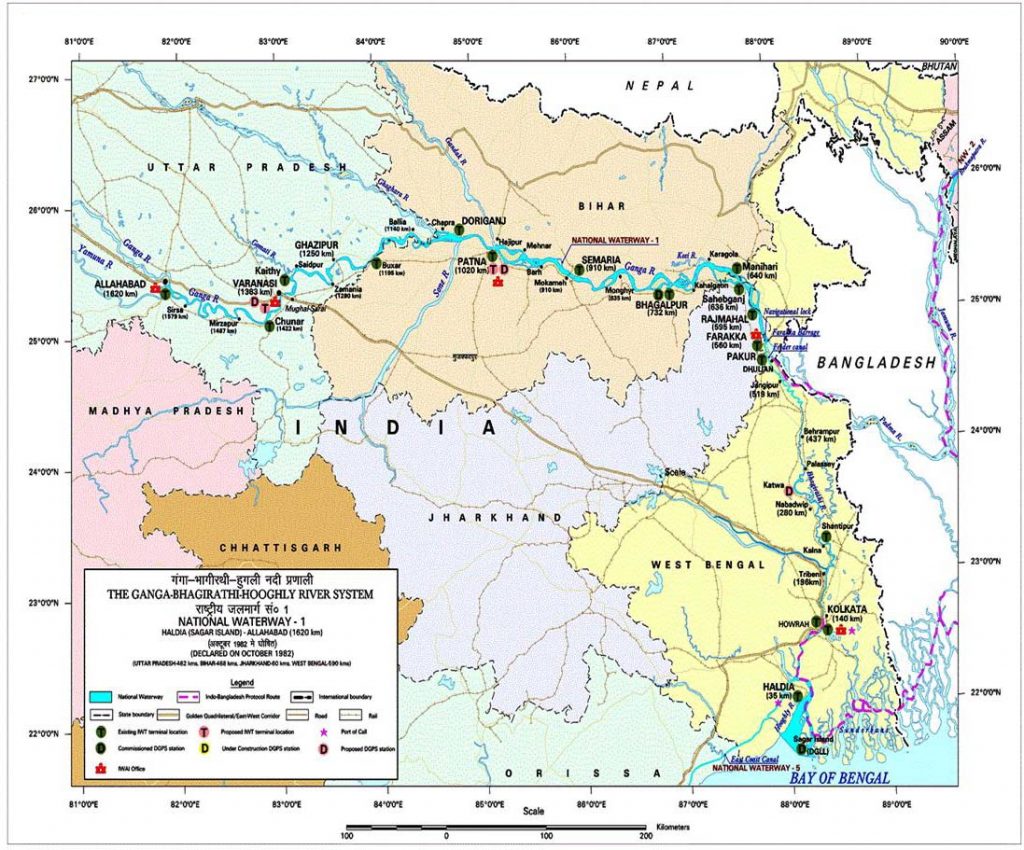 This new route is expected to be more environment-friendly than road route and is also expected to take the burden off Road & Rail.
The government promises that the facility would be such that it would be able to support vessels up to 2000 dead weight tons. This was taken into consideration because currently only 3.5% of the countries total transport is been handled via Waterways.
While these three routes are already being implemented, Government plans to take advantage of the vast Coastal line of India and give overall water connectivity at every side possible in India. The development of these routes will bring a paradigm shift in ODC and Heavy Cargo Transportation as Barges become a much cheaper option to road transportation.
We at Nimbus Logistics are really excited about the opportunities this new shift has to offer and the boost it will give to the Heavy Transport Industry by heavily reducing costs for such massive undertakings. Subscribe to our blog to stay updated.
Source – http://www.breakbulk.com/indias-waterways-promise-better-connectivity